UK property firm announce a string of contracts in Bolton worth six figures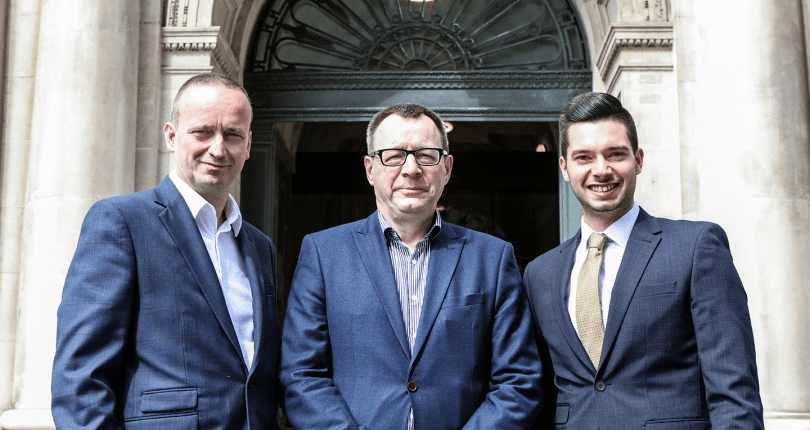 Bolton-based commercial property investors, Millfield Estates, are celebrating another hugely successful business quarter for its UK property portfolio, with a string of new lets and lease renewals in Bolton worth over £150,000.
The company confirmed a one-year renewal at Boundary Industrial Estate for Kings People's Church, a short-term arrangement enabling the Church to maintain a base for its congregation while its new, larger home is redeveloped nearby. The deal underlines Millfield Estates ability to react quickly and flexibly to accommodate its tenants needs.
On the same Estate a contract renewal with Curly Whirleez has also been secured, with a five-year extension that guarantees a long-term home for the popular children's play centre until April 2023.
Just down the road, Riverside on Waters Meeting Road has welcomed new tenants, Pool Technical Services, a leading supplier of pumps, filters and chemicals for swimming pools, with a five-year lease. Further highlighting Riverside's status as a flourishing facility with excellent transport links, existing tenants Bespoke Design Glazing Limited have relocated their business, signing a five-year lease for a unit to double the size of their operation.
These latest deals at Riverside and Boundary Industrial Estates will secure Millfield Estates a rent roll of 150,000.
Commenting on the news, Paul Dobson, property director for Millfield Estates, said:
"This past quarter has been a busy one for the company and the team have worked hard to ensure that we meet the business needs for both existing and potential clients. We believe this is key to building long term relationships and the recent transactions in Bolton are testament to this. For us, the most rewarding thing is seeing talented businesses grow and flourish within the spaces we provide."
The renewals at Boundary Industrial Estate follow a programme of regular enhancements involving the replacement of the external cladding of the units. These latest upgrades, costing £75,000, have significantly improved the appeal of the units and the appearance of the estate as a whole.
This latest announcement from the firm follows a trio of new lettings at Longford Trading Estate in Manchester worth over £65,000 and the completion of a significant refurbishment at Yorkshire House, a prestigious office property in Liverpool's business district.
With more than three generations contributing to the legacy, Millfield Estates has built up a substantial property portfolio comprising industrial estates, trade counter developments, prime retail units and office buildings. 
As well as a strong presence in their hometown of Bolton, the family firm has properties in highly sought-after destinations across the country including Mayfair, St Albans, Liverpool, Manchester and Nottingham.