Refurbishment works complete at prestigious Liverpool property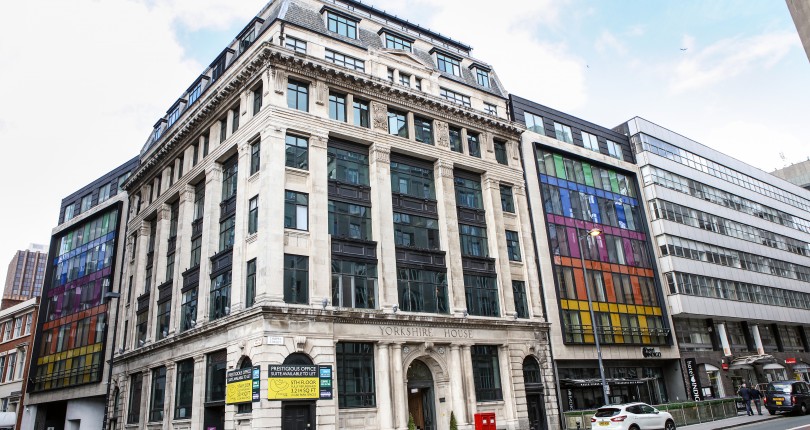 The latest refurbishment of the ground floor suite of our stunning Yorkshire House property on Chapel Street, Liverpool, has been completed.
With seven of its eight floors now fully let, the ground floor renovation offers potential tenants the opportunity to work in and utilise 882 sq ft of available office space in a prime location in the heart of the City's thriving business district.
The unit's new tenant and its employees will instantly feel at home in their new space, thanks to a light- filled, open plan design by Liverpool design agency USP Creative, free of partitions and complete with its own modern kitchen. The suite will accommodate most business needs.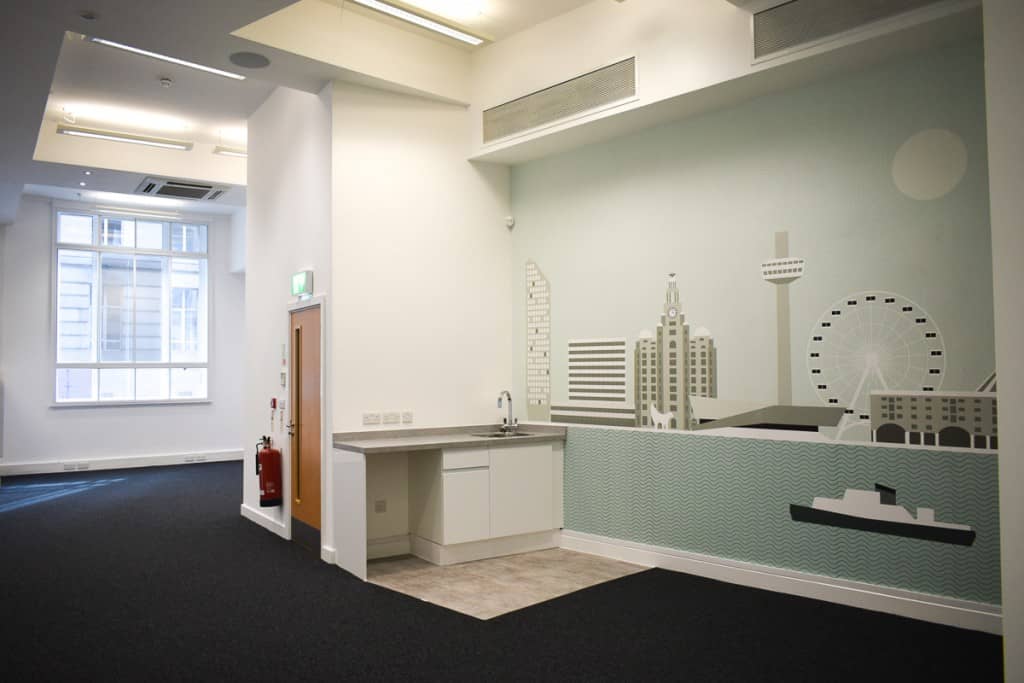 Paul Dobson, property director for Millfield Estates, said:
"We pin-pointed Liverpool as a burgeoning commercial region back in 2016 and purchased the Yorkshire House building in the May of that year. Since then we have seen the city go from strength to strength and it is clear that our ongoing investment in the property has been the right decision, generating a hugely successful letting record.
"We are very lucky to be working with an array of well-established and respected organisations at Yorkshire House and now that the ground floor refurbishment is complete we look forward to welcoming another growing business to this elegant building."
Working alongside Andrew Owen of Worthington Owen, Neil Kirkham, director for CBRE, said:
"Millfield Estates' continued investment into Yorkshire House is testament to the commercial growth that we are currently seeing in Liverpool and its decision to invest has proven to be a smart move. Whichever business decides to take up home in the new office suite will benefit from a beautifully-designed unit, located in the heart of the city's business district."
As seen on: