Record number of lease renewals promise a big year ahead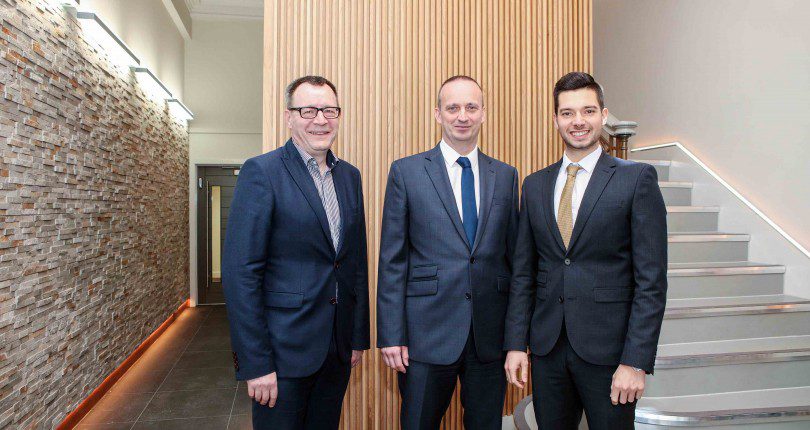 There are exciting times ahead for the business as our tenant portfolio looks set to grow further in the next year, with a record number of lease renewals for 2017.
With properties across the country, we have secured 13 lease renewals, including those of multi-national companies FMG Consulting, based at Yorkshire House, Liverpool and Edmundsons Electrical at Kingfisher Court, Northwich.
The company has also strengthened its reputation in our home town of Bolton, securing an array of returning business at Moorland House, Riverside and Boundary Industrial Estate premises.
These renewals showcase Millfield Estates continued investment in our buildings with a number of major upgrades over the past 12 months; contributing to a rent rise approaching £50,000 from the various renewals.
Paul Dobson, Property Director for Millfield Estates, commented:
"We pride ourselves on our tenant retention at Millfield Estates and these successful lease renewals showcase just that. Keeping tenants happy is one of our core philosophies and it is testament to our team's knowledge and expertise that so many of our tenants are happy to sign up for new leases.
"We are incredibly flexible when it comes to offering the tenant the best possible lease to accommodate their specific needs, and have shown once again that we can offer the perfect solution for any business."
In addition to our lease renewals, Millfield Estates has also secured increases in rent from two of our established tenants.
With TSB Bank at 8 Chequer Street, St Albans and Mosscare St Vincent Housing Group at Longford Trading Estate, Stretford, midway through long term leases, both have now agreed substantial rent increases for 2018 due to our continued high-quality services.
As seen on…