Supporting tenant growth with three new lettings in Manchester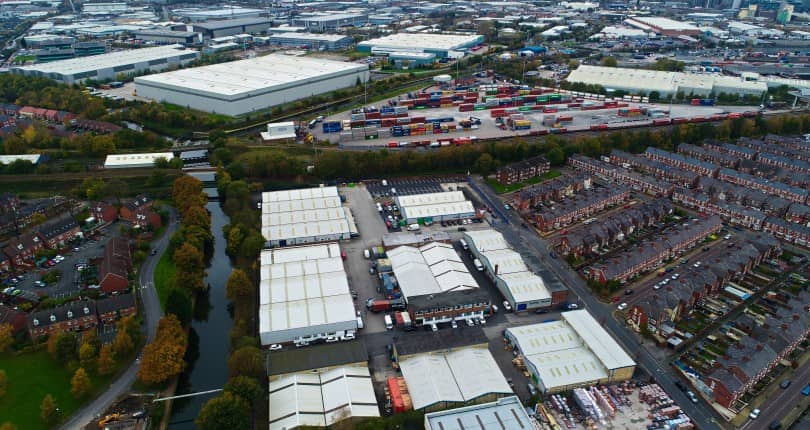 We are happy to announce a trio of new lettings worth over £65,000 at Longford Trading Estate in Manchester, with three existing tenants expanding their operations by taking additional space at the property.
Offering industrial and warehouse units totalling 141,781 sq ft in total, Longford Trading Estate's long-term tenants Ego Shoes Limited, Continental Textiles (Manchester) Limited and Consumable Direct Limited have signed flexible leases for their new space and now occupy over a third of the total space at the Stretford Estate.
Paul Dobson, Property Director for Millfield Estates, said:
"The ability to meet their need for additional accommodation for three of our tenants at Longford Trading Estate is testament to our property's versatility and the quality of the units. Stretford is a vibrant industrial destination and we are certainly pleased that we are able to support these expanding businesses.
"At Millfield Estates we pride ourselves on tailoring our lettings to the tenants' needs and with a wide variety of companies currently working at Longford Trading Estate, it was important once again that we did all we could to ensure that Ego Shoes, Consumable Direct and Continental Textiles were able to enjoy a smooth transition into their new larger premises."
Highlighting the property's status as a prime urban logistics destination, family-business Continental Textiles is adding the 4,224 sq.ft. Unit H3 to its existing base in Units G and D3. Online footwear brand Ego Shoes is doubling its floorspace by taking the 6,057 sq ft Unit A2 and ink and toner wholesaler Consumable Direct now occupies 6,114 sq.ft. in Unit C2 alongside their Head Office at Unit D1.
Jonathan Crewe, managing director for Continental Textiles, commented:
"With the benefit of what is regarded as one of the best industrial locations in the North West, it was imperative for us to grow our business within this area. Millfield Estates made the decision to expand at Longford Trading Estate incredibly easy for us, thanks in no small part to their professional and forward-thinking approach to property management."
Located only four miles from Manchester City Centre, Longford Trading Estate is now fully let, with other tenants including Mosscare St Vincent's Housing Group, ASFORPRINT and Record Electrical Associates.
As seen on: